Summer is gone so it's time to take stock and make sure you have the AV essentials you're going to need to get through the fall and winter months.
's September list of Top Picks is the perfect place to start with a top-line 4K Blu-ray player that will delight enthusiasts, an all-in-one wireless music system that sounds so good you won't believe your ears, and active noise-canceling headphones to fit almost any budget.
Listen up disc aficionados: If you're in the market for a 4K Blu-ray player that can do everything you want, and plenty of things you didn't know you wanted, Panasonic's flagship model is a technical tour de force guaranteed to impress you. Beyond supporting all of the high dynamic range (HDR) formats — including HDR10+ — the DP-UB9000 is THX-certified and provides a number of unique audio and video settings, including dynamic tone mapping — it even generates its own metadata to ensure optimal picture quality. Veteran reviewer Tom Norton called it "unequalled by any other video disc player on the market."
AT A GLANCE

Plus

Unique adjustability
Outstanding overall performance
Tank-like construction
Minus

Complex adjustments
Won't play SACDs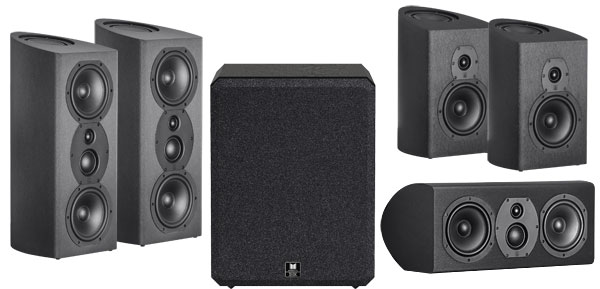 Monoprice Monolith THX-365T 5.1.4 Speaker System: $2,900 (as tested)
Monoprice has cemented its reputation of delivering high quality AV gear at great prices with the Monolith THX-365T home theater speaker system, a THX-certified suite of speakers that will accommodate a 5.1.4 Dolby Atmos or DTS:X surround setup without compromising music playback. As reviewer Michael Trei put it, "I'm not sure who designed these speakers for Monoprice, but that person is clearly a big home theater enthusiast. At the same time, they made some smart decisions that allow the system to sound great with music, too." If you're looking for a serious theater/music setup that won't require a second mortgage, start here.
AT A GLANCE

Plus

Lively and dynamic sound
Optimized for movies
Outstanding value for money
Minus

Awkward form factor
Drab cosmetics
Naim Audio Mu-so 2 Wireless Music System: $1,599
If you think it's impossible to get audiophile sound from a one-box system, think again. U.K.'s Naim Audio breaks all the rules with a newly upgraded version of its spectacular Mu-so system, which made our Top Pick list in 2015. The impeccably constructed Mu-so 2 supports wireless multiroom streaming via AirPlay and Chromecast and provides integrated access to Spotify, Tidal, and internet radio. There's even a remote control if you don't want to bother with the app. You won't believe your ears when you hear the balls-to-the-walls dynamics this svelte system is capable of producing.
AT A GLANCE

Plus

Stupendous build quality
Dead-waking dynamics from a single box
Balanced, audiophile-quality sound
Minus

Limited bass extension
Pricey