Both Red Bull Leipzig and PSG have the chance to make it to their first ever European Cup final on Tuesday night when they face off in the Champions League semi-finals. Below we have all the information you need on how to watch a Leipzig vs PSG live stream wherever you are.
Those in the UK can watch a Leipzig vs PSG live stream on BT Sport. Kick-off is at 8pm BST. In the US, CBS All Access offers coverage from $5.99 per month. US citizens away from home will need to use a VPN to stream the CBS coverage from abroad.
Leipzig have been the surprise package of this year's Champions League, growing with confidence from round to round. The Red Bull-injected club nouveau had bought well and led the Bundesliga for much of the domestic season but success on the continent doesn't always translate.
Nonetheless Julian Nagelsmann's side play the kind of fast, incisive football that can make most defences look stupid and has so far undone Atletico Madrid, Spurs, Benfica and fellow semi-finalists Lyon in their European adventure. Who'd bet against another all-German Champions League final? Thomas Thuchel, Neymar and the rest of the PSG squad would.
Founded in 1970 PSG, has a short history of its own with European honours that go only as far as a Cup Winners' Cup from 1996. The Qatari-backed club now has the resources for more and while the star-studded dressing room may not have looked convincing at times this season, it has taken out a very good Borussia Dortmund team and topped a group containing Real Madrid with near maximum points. Expect a fascinating counter of precision teamwork vs individual genius.
The one-off encounter takes place at Lisbon's Estádio da Luz on Tuesday 18th August. Read on to find out how you can see all the action, in the best possible quality, wherever you are in the world.
Watch a Leipzig vs PSG live stream for free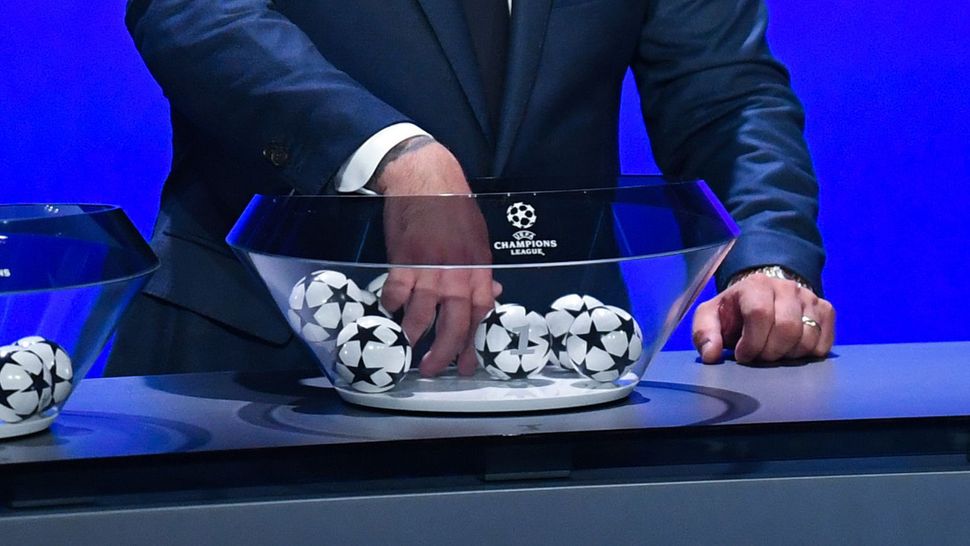 Football fans in Austria, Canada, Germany and Japan get the chance to watch the RB Leipzig vs PSG for free. DAZN has the rights to show the Champions knockouts and a whole host of sports in these territories, and, best of all, DAZN offers a 1-month free trial. So long as you've not used yours already, then you can fill your boots.
Sadly the DAZN free trial isn't available to those outside these regions. If you are a DAZN customer but travelling abroad, you'll need to sign up to a VPN service to make sure you can access the DAZN Champions League live stream wherever you are.
It's also worth noting that there are free streams on terrestrial channels such Match TV in Russia, if that's where you happen to be. You can find a full list of the world's broadcasters with rights to show the live Champions League football here.
Watch Leipzig vs PSG anywhere in the world using a VPN
We'll look at the TV and live stream options for UK and USA-based Champions League fans below, but even if you have subscribed to the relevant services, you won't be able to use them when outside your own country. The service will know your location based on your IP address, and will automatically block your access.
A Virtual Private Network (VPN) helps you get around this obstacle. A VPN creates a private connection between your device and the internet, such that the servers and services you're accessing aren't aware of what you're doing. All the information passing back and forth is entirely encrypted.
There are many VPN providers out there, with some more reliable and safe than others. As a rule, we'd suggest a paid-for service such as ExpressVPN or NordVPN.
You can find a full list of the world's broadcasters with rights to show live the Champions League football here.
Once you've made your choice, all you need to do is sign in to your VPN service through whichever device you'd like to use to watch the match. When prompted to select a server, you need to pick one which is based in the country whose content you'd like to access. Then navigate to the relevant video streaming app or website and you're in.
Watch Leipzig vs PSG live the UK
Rights to show the UEFA Champions League in the UK belong to BT Sport, whose long-term deal to broadcast all matches from UEFA club competitions means you'll also be able to watch the Europa League.
New BT broadband and BT TV customers will gain access to the coverage free of charge, while it costs £10 each month for existing customers. Sky TV users can also add BT Sport to their existing package from £25 a month, but that will not include any 4K viewing.
However you subscribe to BT Sport, though, you will get access to streams via the BT website and BT Sport app, so you can watch on the move within the UK or from abroad, using a VPN.
Watch the Leipzig vs PSG live in 4K
You can watch the Champions League in 4K HDR, beamed at 50fps on BT Sport Ultimate, channel 433. If you're hooked up specifically on the BT TV platform then it's also available in with Dolby Atmos sound.
The game is also available, minus the Atmos, for Virgin Media customers who subscribe to the BT Sport Collection. You can enjoy it in 4K HDR on channel 555.
BT Sport Ultimate is not available on the Sky TV platform but anyone with an Xbox, PlayStation, Apple TV or a Samsung TV can watch the Champions League in 4K HDR using the BT Sport app with the BT Sport Monthly Pass for just £25. No contract required.
The other option is to give yourself over to BT entirely and, right now, there's a very reasonable BT Sport/Broadband/BT TV deal on offer. It doesn't bring the very fastest speeds nor the most channels either but it still allows you to watch BT Sport 1, BT Sport 2, BT Sport 3 and BT Sport 4 with access to the 4K HDR streams through the BT Sport app.
Those on Virgin Media will need the Virgin V6 box and a 4K TV to make sure they're getting the action at maximum resolution. With the basic Big Bundle, BT Sport is £18 per month but all five BT Sport channels, including Ultra HD, are included on the larger TV packages which start at £57 per month. More details on Virgin Media TV bundles.
Watch Leipzig vs PSG live in the USA
UEFA Champions League fans in the States are lucky enough to be able to watch some of the European football action free on Spanish language network Univision. The rest, you'll have to pay for and the rights are shared out between Univision Deportes Network and CBS All Access.
Take a look at the schedules on their website to work how to follow your favourite team, and don't forget to use a VPN if you're watching from abroad.
Champions League Fixtures
All times shown in BST.
Wednesday 12th August
Atalanta 1-2 Paris Saint-Germain
Thursday 13th August
RB Leipzig 2-1 Atlético Madrid
Friday 14th August
Barcelona 2-8 Bayern Munich
Saturday 15th August
Manchester City 1-3 Lyon
Tuesday 18th August
RB Leipzig vs Paris Saint-Germain, 8.00pm – BT Sport 1 / BT Sport Extra 1 / BT Sport Ultimate
Wednesday 19th August
Manchester City / Lyon vs Bayern Munich, 8.00pm – BT Sport 1 / BT Sport Extra 1 / BT Sport Ultimate
Sunday 23rd August
Final, 8.00pm – BT Sport 1 / BT Sport Extra 1 / BT Sport Ultimate / BT Sport YouTube