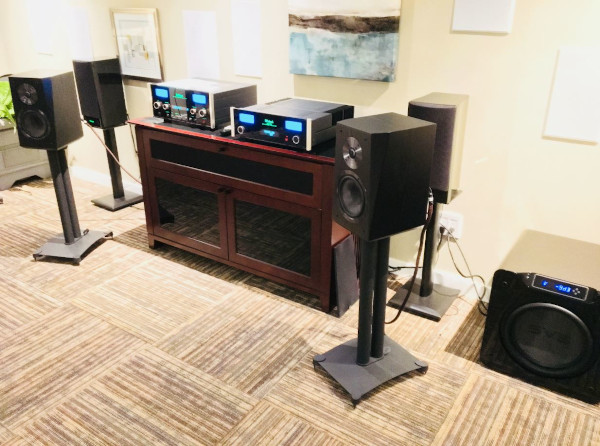 Subwoofer/speaker specialist SVS today announced a series of free home theater and hi-fi audio events in five cities.
Dubbed "Speakers and Subwoofers Unleashed: A Night of Sonic Thrills with SVS," the events kick off Tuesday, October 15 in San Antonio at the city's premiere AV specialist, Bjorn's Audio Video.
Each event will feature product giveaways and "breathtaking demos" of home theater and two-channel audio systems in four experience zones showcasing the "best of what SVS has to offer." Members of the SVS staff and the local dealer will demonstrate the Prime Pinnacle tower speaker, Prime wireless powered speaker system, SoundBase streaming amplifier, and 3000 Series subwoofers.
One lucky attendee at each event will take home the grand prize, a $2,000 SVS Prime 5.1.2 speaker system and a Dolby Atmos-enabled AV receiver. Other prizes and SVS swag will also be given away at each event.
The events are as follows:
October 15 – Bjorn's Audio Video, San Antonio, TX
November 5 – Nebraska Furniture Mart, Kansas City, MO
November 14 – Nebraska Furniture Mart, Omaha, NE
November 21 – Nebraska Furniture Mart, Dallas, TX
December 12 – Home Audio Video Electronics, Portland, OR
All events will be held between 6 and 8 p.m. local time.
If you don't live in one of the event cities, no worries. The sessions will be broadcast live on the SVS Facebook page with a separate product giveaway for those who tune in and leave a comment.
For more information on the events, visit svssound.com.